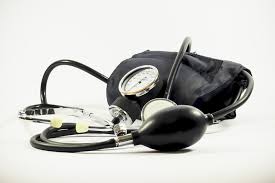 The CAPN Executive endorses the recent AAP Clinical Practice Guideline for Screening and Management of High Blood Pressure in Children and Adolescents and the Canadian Hypertension Education Program (CHEP) guidelines on Hypertension in Children and would like to acknowledge the contributions of Dr. Janis Dionne to the AAP guidelines and those of Drs. Genevieve Benoit, Janusz Feber and Janis Dionne to the Canadian Hypertension Guidelines.
The guidelines are an updated review of the current literature in Pediatric hypertension. The recommendations are well summarized and important changes for applicability in clinical practice have been made.
However, the Executive as well as many specialists in hypertension are concerned about the lack of availability of Ambulatory Blood Pressure Monitoring (ABPM) devices validated for children in Canada outside of University affiliated Pediatric Health Care centers.
CAPN would like to advocate for increase availability of ABPM devices validated for children throughout Canada, which would allow better diagnosis and cost effective investigation of children requiring investigation for hypertension.
The Hypertension Canada Guidelines can be found here.
The American Academy of Pediatrics Guidelines can be found here.